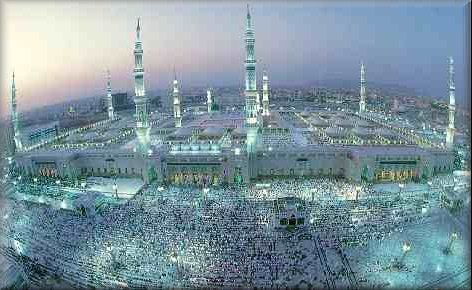 2.201 "Our Lord! Give us good in this world and good in the Hereafter, and defend us from the torment of the Fire! "


2.285 " The Apostle believeth in what hath been revealed to him from his Lord, as do the men of faith. Each one (of them) believeth in God, His angels, His books, and His apostles. "We make no distinction (they say) between one and another of His apostles." And they say: "We hear, and we obey: (We seek) Thy forgiveness, our Lord, and to Thee is the end of all journeys."


2.286 " On no soul doth God Place a burden greater than it can bear. It gets every good that it earns, and it suffers every ill that it earns. (Pray:) "Our Lord! Condemn us not if we forget or fall into error; our Lord! Lay not on us a burden Like that which Thou didst lay on those before us; Our Lord! Lay not on us a burden greater than we have strength to bear. Blot out our sins, and grant us forgiveness. Have mercy on us. Thou art our Protector; Help us against those who stand against faith."


3.008 "Our Lord!, "Let not our hearts deviate now after Thou hast guided us, but grant us mercy from Thine own Presence; for Thou art the Grantor of bounties without measure."


3.147 " Our Lord! Forgive us our sins and anything We may have done that transgressed our duty: Establish our feet firmly, and help us against those that resist Faith."


3.193-194 "Our Lord! we have heard the call of one calling (Us) to Faith, 'Believe ye in the Lord,' and we have believed. Our Lord! Forgive us our sins, blot out from us our iniquities, and take to Thyself our souls in the company of the righteous.Our Lord! Grant us what Thou didst promise unto us through Thine apostles, and save us from shame on the Day of Judgment: For Thou never breakest Thy promise."


7.023 " Our Lord! We have wronged our own souls: If thou forgive us not and bestow not upon us Thy Mercy, we shall certainly be lost."


14.040-041 " O my Lord! make me one who establishes regular Prayer, and also (raise such) among my offspring O our Lord! and accept Thou my Prayer. "O our Lord! cover (us) with Thy Forgiveness - me, my parents, and (all) Believers, on the Day that the Reckoning will be established!


60.005 "Our Lord! Make us not a (test and) trial for the Unbelievers, but forgive us, our Lord! for Thou art the Exalted in Might, the Wise."


21.087 " There is no god but thou: glory to thee: I was indeed wrong!"


46.015-016 " O my Lord! Grant me that I may be grateful for Thy favour which Thou has bestowed upon me, and upon both my parents, and that I may work righteousness such as Thou mayest approve; and be gracious to me in my issue. Truly have I turned to Thee and truly do I bow (to Thee) in Islam." Such are they from whom We shall accept the best of their deeds and pass by their ill deeds: (They shall be) among the Companions of the Garden: a promise! of truth, which was made to them (in this life)."






© copyright Arabic Paper