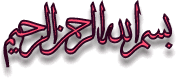 Search Engines
Alta Vista
---
Newsgroup (Usenet) Search Engines
These search engines allow you to search Newsgroup articles for keywords!!
---
People Search Engines
These Search Engines can help you find old friends, classmates, army buddies and many others, several will allow seaches by by city, school, organization,etc...
Four11 Person Search Great site for finding people, be sure to get the free online upgrade.
LookUP! Directory Email Search database
Switchboard Search Another great place for finding people!

Yahoo Person Search White Pages Search
---
Misc Search Engines These Misc Search Engines can help you find almost anything...